Here are sites you should check out! Support the band!
These links are here because they are either cool bands or things that can help us out. Take some time check them out and email us!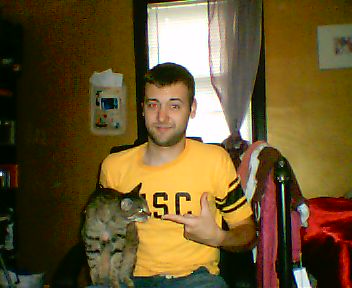 Hey look!! Its Chris!! Finally he got some pussy! What does his pussy say? Chris's pussy says,"Check out the links below...there are some cool sites you should check out."

Search Engines
AltaVista You know us as the Internet's original search engine.
Lycos One of the most visited hubs on the Internet reaching one out of every two web users.
Yahoo! With over half a million sites divided into more than 25,000 categories, Yahoo! is both browseable and searchable.
InfoSeek GO Network is a new brand that brings together the very best of the Internet in one, easy to use place.

Favorite Sites
Adelphi

Great friends, great music. Check them out. Its definitely worth it!


Pheer.com

Check out the latest shows here.


Japan 4 Merchandise

Interested in supporting our band? Take a look at our fashionable clothing line!


Japan 4 mp3's

Check out our music and tell all of your friends.


Stillglow

Check out this awesome hardcore band.


Far From Home

This is a bad ass band, check them out!


3 Prong Outlet

Punk Rock! Catonsville style.


Falltown

Power pop at its best.


Add your link here Be sure to place a description of your link for your viewers here!